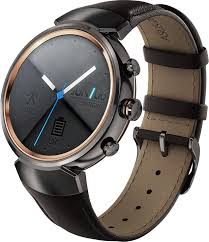 In this Asus Zenwatch 3 review we will look at all of the features as well as admire how gorgeous this watch is.  The Asus Zenwatch is one of the best in its class when it comes to merging the latest in smartphone technology and luxury time pieces. The Asus Zenwatch is the perfect fit for that technology entrepreneur or company CEO. In fact, this watch symbolizes how far wearbles have evolved, and to be honest, it is in a very good place indeed.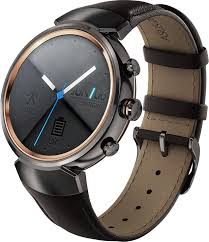 The Asus Zenwatch is a mere 9.95 mm thin and the watch face is made of 2.5D Corning Gorilla glass. You also get a 1.39 inch AMOLED screen that does a heck of a lot more than just tell time. Packing 287 pixels per inch makes viewing aplications very easy on the eyes indeed.
Now, if you are skeptical about the quality of this watch I recommend that you continue to read on in this Asus Zenwatch 3 review. The time piece uses real jewelry-grade stainless steel metal which makes this watch ideal for going through the daily wear and tear that traditional watches are used to going through.
The Asus Zenwatch 3 has three buttons on its side that are designed to make the task of piloting through the varius Android applications as seemless as possible. The lower button's is reponsible for turning the Asus Zenwatch 3 into Economy Mode when you know that it will be a while until you are able to charge your watch and you need to extend the battery life. The center button has multiple functions, including but not limited to activated that Brightness Boost mode, Interactive mode, Theater and AMbient modes. The top button gets you to your Android applications and this particular button is customizable too.
The Asus Zenwatch 3 comes in three colors, notably Rose Gold, Gunmetal Grey and last but not least, Silver.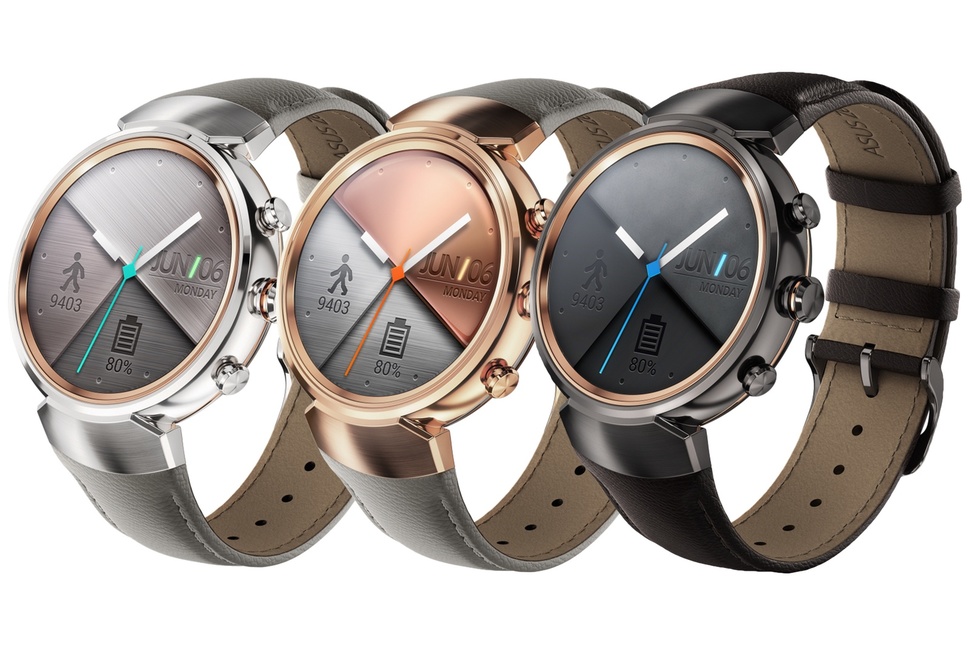 What truly makes a watch a luxury one is the same thing that you find in most true luxury cars, and that is genuine leather. The watch strap is composed of Italian leather. Now that is a definition of true luxury!
What I like about most of today's modern wearables that appeals to most consumers is the fact that they can be customized to reflect the owner's personlaity. The Asus ZenWatch 3 has six themes that you can choose from and there are more than four dozen custom digital watch faces that you can choose from as well.
One of my favorite features is something called a smart assistant that manages all of your personal information and has a built in algorithm that can actually show you all of your important information just when you need it. So things like weather details, stock quotes can be easily accessed right from your wrist. No longer do you have to fumble for that 6 inch smartphone in your jacket pocket when you can just look at your watch.
Speaking of Smartphones you can get access to and download the ZenWatch Manager application from the Google Play Store. It is from within this application that you can customise the look of your watch my choosing your preferred theme and watch face. Nice!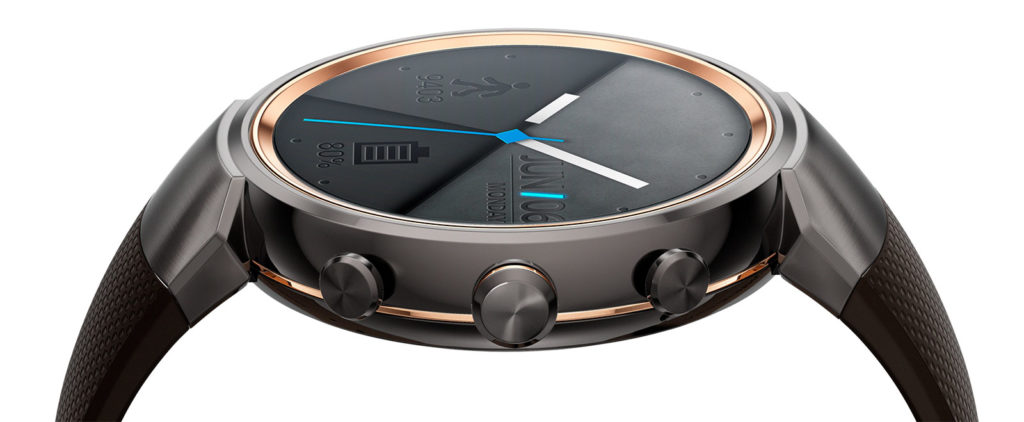 The ZenWatch 3 is more than just another pretty face. For all of you fitness enthusiasts out there I have some good news for you. This watch also has a ZenFit application that has a pedometer to count all of your calorie burning steps. The application also does more than merely count and track steps. It can also record other forms of physical activity like push-ups and running and it can actually remind you to start moving when it detects that you have been idle or sitting for too long.
Worried about getting you luxury wearable wet? No worries for the ZenWatch 3 is IP67 water resistant rated which means that you can hold this thing under a stream of running water abnd it will still work. Better still, you can put it directly in water up to 100 centimters deep for about 30 minutes and it will still work!
Now, if you think that we are done with this Asus Zenwatch 3 review, well, you are wrong, because there is more.
The microprocessor is the ever familar Qualcomm Snapdragon 2100 which is very power efficient designed to merely take many small sips of battery power while powering your luxury wearable. Soeaking of batteries, thanks to Asus' HyperCharge Technology you can charge the built in battery from 0% to 60% in about 15 minutes. Of course the no messy wires or plugs that are needed when charging your watch beacuse the charging is done by inductive wireless technology.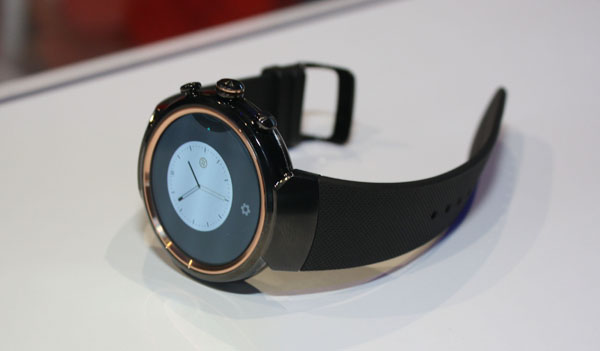 As this Asus Zenwatch 3 review comes to an end I just want to say that this is a very nice wearable indeed that can easily rival some of the more popular brands. Want one? Well, you can get your very own Asus Zenwatch 3 from Amazon here.