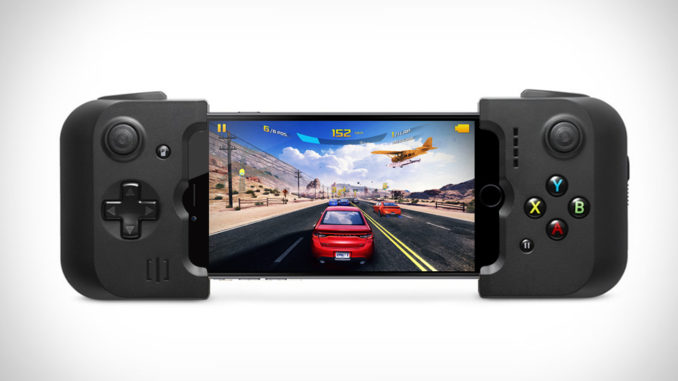 If you are into Apple gaming and you are an owner of an of Apple iPad, iPad Mini or an iPhone, well there is finally some great news in that the good folks at GameVice have created a physical game pad that works specifically for Apple devices. It is now possible to turn your little Apple slab into a powerful portable gaming machine. Neat.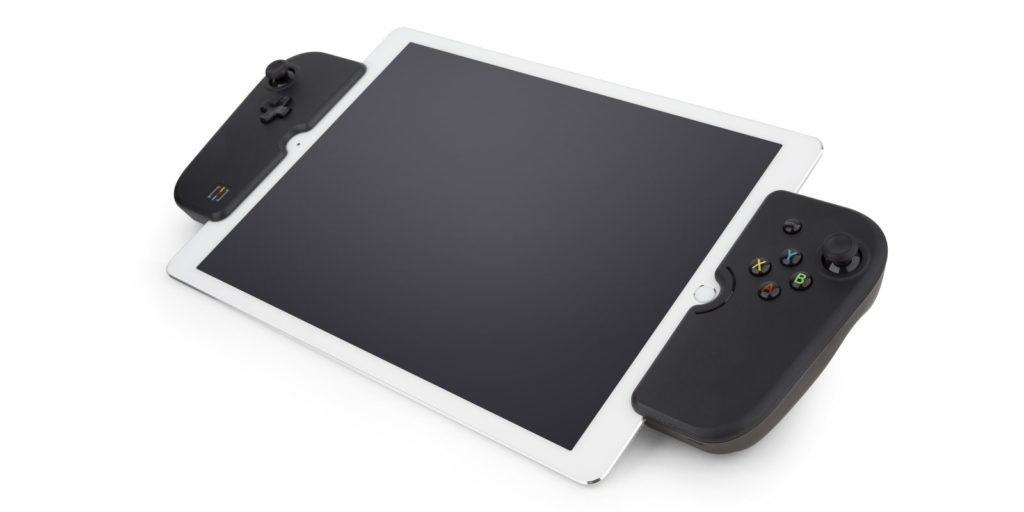 By the way Apple gaming geeks, owners of those huge 12.9 inch iPad Pro tablets have no fear – GameVice will be launching a game pad for the ipad Pro shortly as well so stay tuned. What is great about the GameVice controllers is the fact that they actually encompass the entire Apple tablet so the iPad actually looks like a giant PlayStation Portable (PSP) with double shoulder buttons, dual analogue joysticks, four action buttons, a fully functioning D-Pad as well as a couple of other buttons.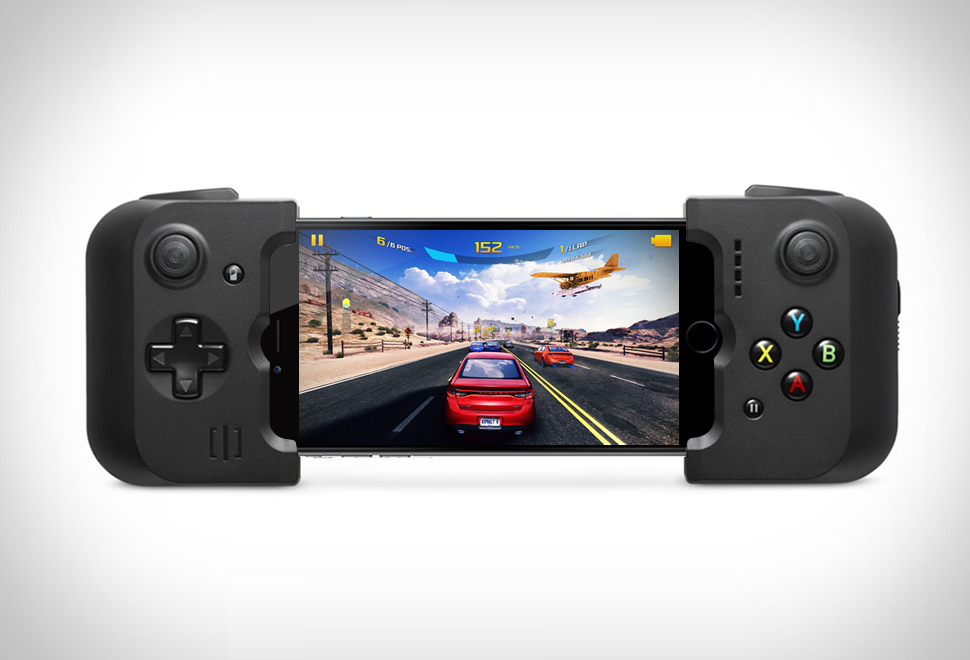 The GameVice controller looks like a conventional XBOX 1 or PS4 controller that is split into two pieces connected by a rubber belt.  The iPad simply slides into the grooves of the controller and is held in place by a built in spring mechanism. The rubber belt cradles the back of the tablet and helps to keep it securely in place within the controller so you can easily shake the system and hold it upside down without the fear of having your expensive iPad fall out and smash to pieces on the ground.
There are also two shoulder buttons located on either side of the controller and the lower shoulder buttons have the look and feel of a trigger, which makes it a great Apple gaming controller for use in first person shooter games. As previously mentioned, all of the buttons that you will normally find on a modern home console like the PS4 or XBOX 1 are included on the GameVice controllers as well. One very important feature that I would to mention is that these controllers connect directly into the lighting port of the iPad. What is great about this feature is that fact that there will be no lag between button presses and the action on the screen during game play, which is an issue that is normally found with wireless game pads.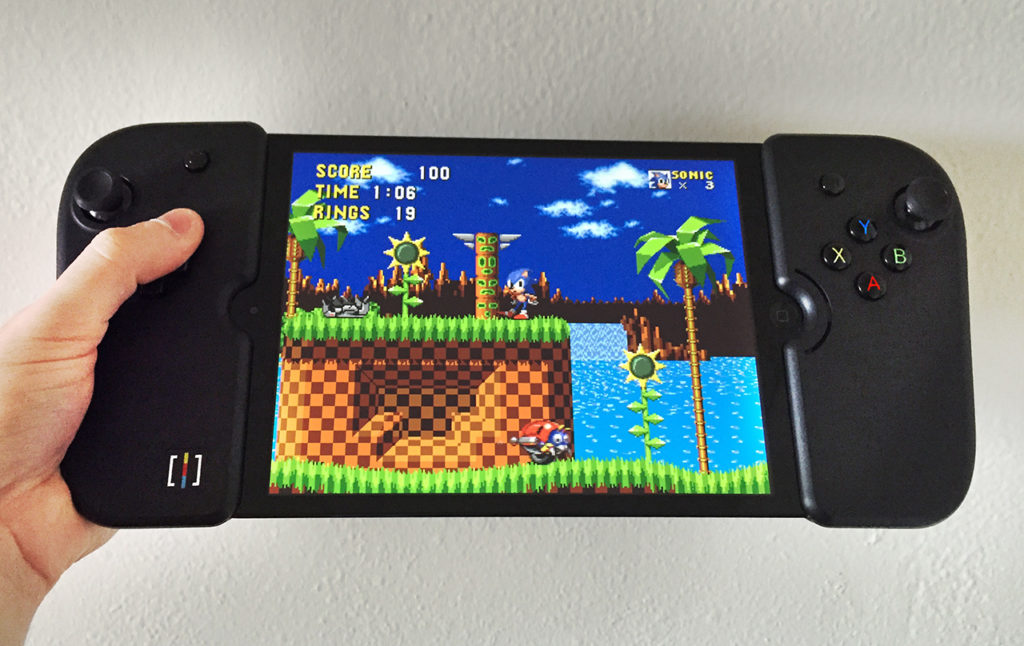 The GameVice controllers come with a built in battery that can be recharged via the mini USB port. There is a mini USB cable included but there is no power supply, so you will need to charge your controller via your laptop or computer via the USB cable. Did you know that you can simultaneously charge your iPad and controller at the same time when the iPad is in the GameVice controller? Nice.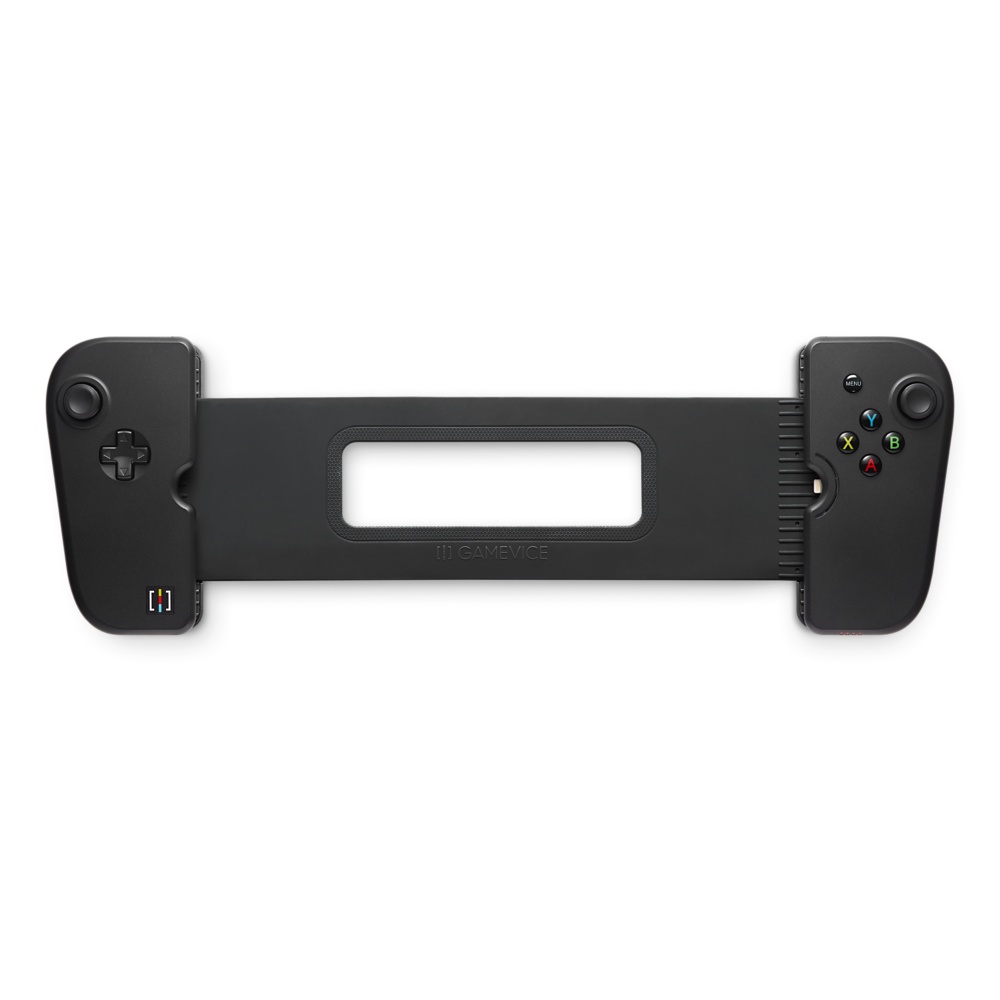 All of the charging can be done via the mini USB port. The only downside is that these controllers are designed to work specifically with one type of iPad or iPhone only so ensure that you are getting the correct one when looking to buy one for either your iPad Pro, iPad, iPad Mini or iPhone 6 series phone. You can get your hands on your very own GameVice controller from Amazon here. Also, you can check out our YouTube video review and game play demo using these cool controllers below. Enjoy!