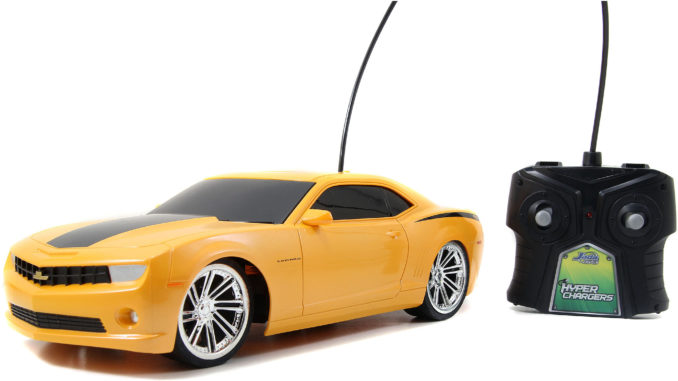 If you are big into RC hobbies but you do not have the funds to buy yourself a $600 radio controlled car then no fear because the 2016 Chevy Camaro SS low cost RC car is here to make your day.  This RC hobbies toy costs less than $40 and it makes a great Christmas or birthday gift.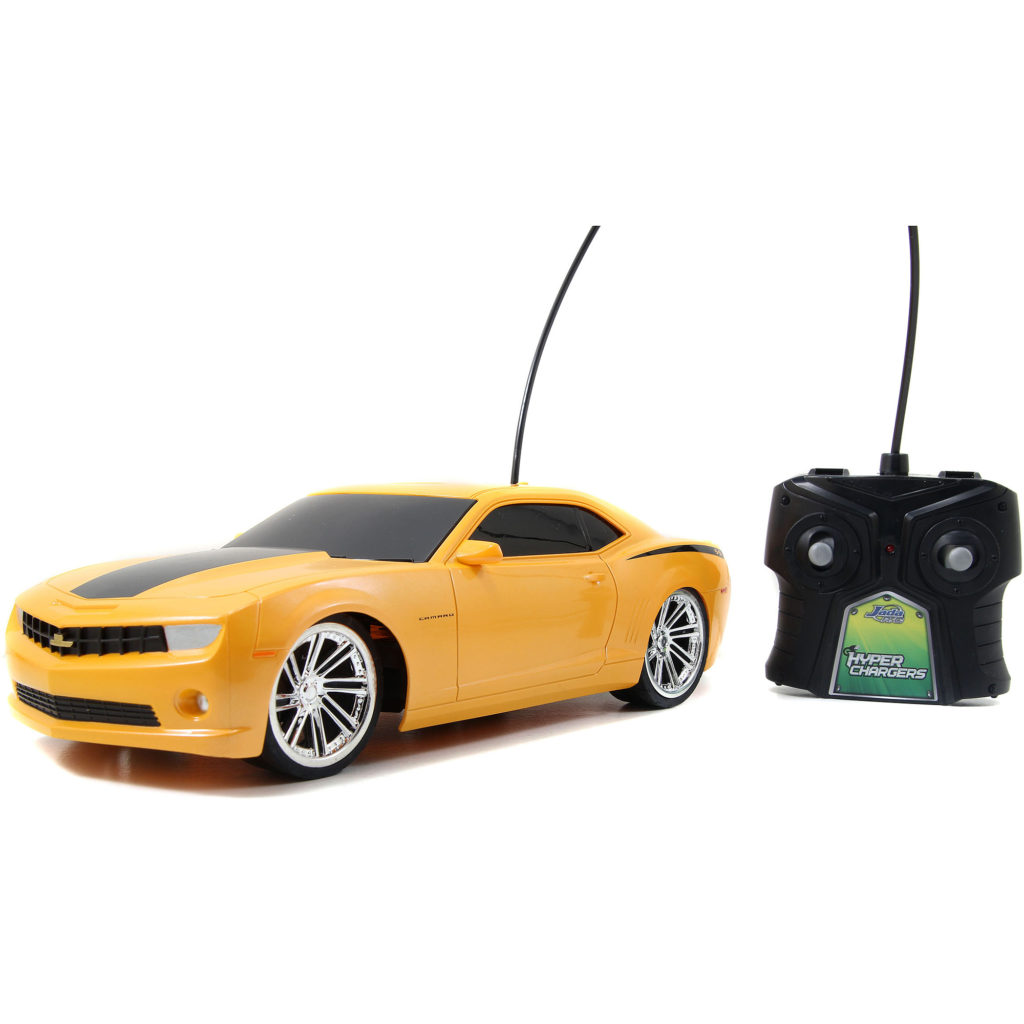 There are a number of features that distinguish this little model car from the others such as a built in rechargeable battery and the fact that it is a licensed toy from the original car manufacturers – in this case, Chevrolet – you can rest assured that the little RC car looks like the real thing, only smaller.
My favourite feature on this little RC hobby car is the fact that it has a built in USB charging plug that you can plug into any available USB port on your computer to charge it. It normally takes about 90 minutes to fully charge the model car and it gives you about 15 to 20 minutes of pure driving fun.
These RC hobby cars communicate with a wireless remote control unit that you use to drive the car and the communications frequency is 2.6 GHz.  That being said, up to 24 of of these cars can be driven in the same area with no fears of cross interference.
Another little extra that the RC hobbies folks added to the controller is a little turbo button located at the top of the controller that you can press to give your 2016 Chevy Camaro Hyper Charger a little more speed.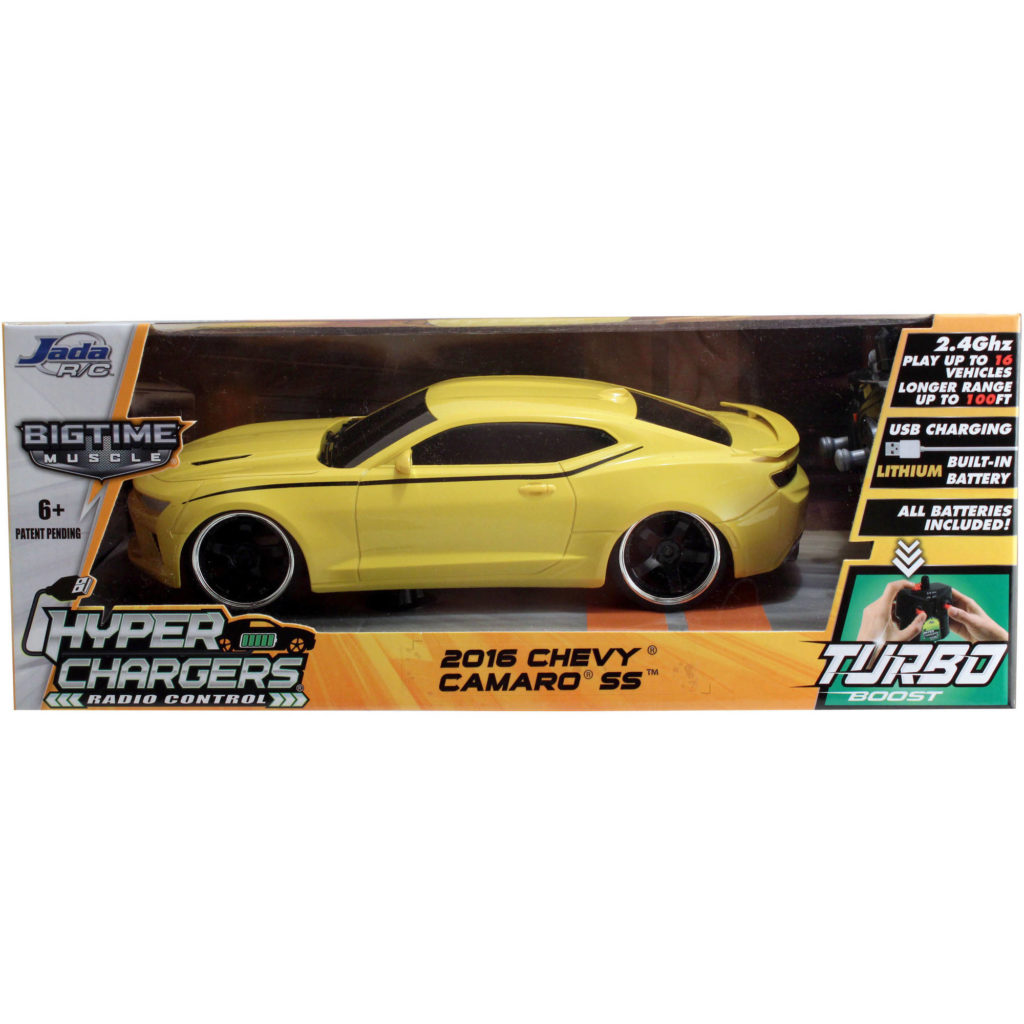 As with most RC vehicles you can drive this car forwards and backwards and there is also full steering for left and right hand turns while going in either direction.
This RC hobby toy is suitable for kids as well as adults who can either drive the car or have it as a piece of eye candy sitting on their desk in their office while charging off of their desktop.
You can get these RC hobby vehicles from Amazon here if you are interested.  Enjoy!
Checkout my YouTube video below.