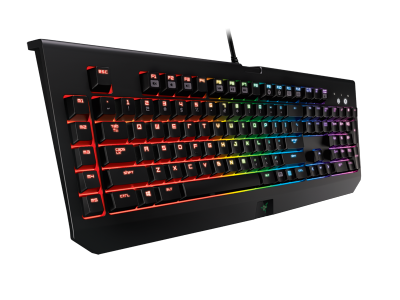 If you love gaming, especially PC gaming, then you should continue to read this review on the Razer Chroma Keyboard.  This gaming keyboard is a true mechanical keyboard.  The actual keys themselves have been tested by hardcore gamers who have provided invaluable feedback into the final keyboard design that you see in front of you now in this review.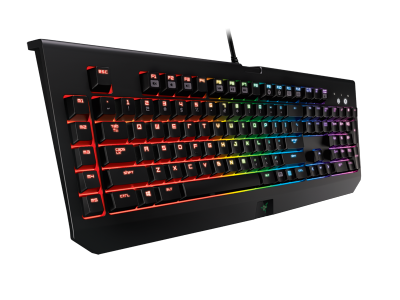 The Razer Chroma Keyboard also has fully programmable keys as well as a set of five bonus keys that can be customized for any type of game that you are playing.  Recording macros on these additional keys is also drop dead simple which is great for gamers who need to use their gaming keyboard for multiple games where each game has its own key configuration.
Personally though, even though I love mechanical keyboards (I am a big fan of hearing the click-clack of keys when they are being pressed and I think that those silent membrane keyboards are boring) I think that what really convinced me to get this gaming accessory was the key lighting.  The Razer Chroma Keyboard has a 16.8 million colour palette and the quality of the key illumination is quite superb indeed.  I tested this keyboard in the darkest of rooms and I had absolutely no issue in navigating my way around the keys.  All of the characters and symbols are clearly marked and easy to identify.
In normal daylight, the keys still have that illumination effect so you still know that you are gaming with a rather high end gaming keyboard.
As with most modern keyboards there are easily identified media access keys like the volume up and down, play, pause, rewind, fast forward etc.  They are all located along the top row of the key set sharing space with the function keys.
The Razer Chroma Keyboard's mechanical keys also provide the gamer with fast response game keys and they really enhance the gaming experience when gamers can immediately see their intended gaming actions once they press the keys. The keys themselves have a unique tactile feel to them as well which also adds to the overall enriching immersive gaming experience.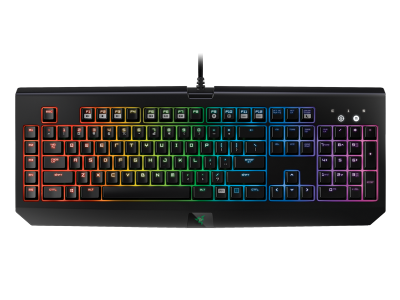 Other features are ten key rollover for extreme use cases of anti-ghosting and the good folks at Razer have included microphone in, audio out as well as a USB port on the right side of the keyboard itself, which makes it very convenient when accessing media on USB sticks and it also makes it more manageable when looking at wire management when using a set of gaming headphones and come with built in microphones (great for playing team ops in first person shooters).
The Razer Chroma Keyboard retails for about $150 and you can get them (usually at a discounted price) from Amazon here.
You can also checkout my YouTube video review of this versatile gaming keyboard below.  Enjoy!