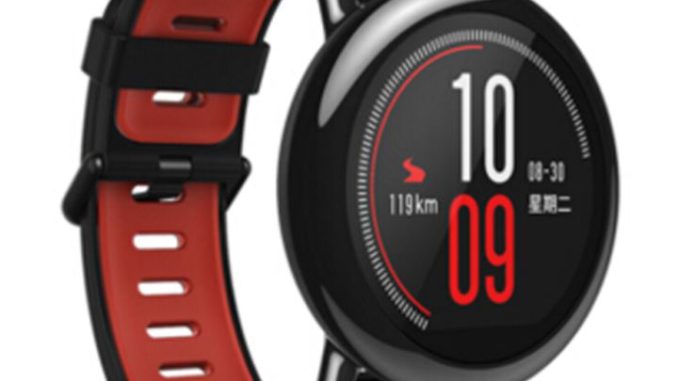 The AmazFit Pace Smartwatch from Xiaomi is the ultimate gadget for anyone who is into physical fitness. There are so many wearable devices out there on the market today but the Amazfit truly stands out from the rest.  Especially if you are into tracking your vitals around the clock.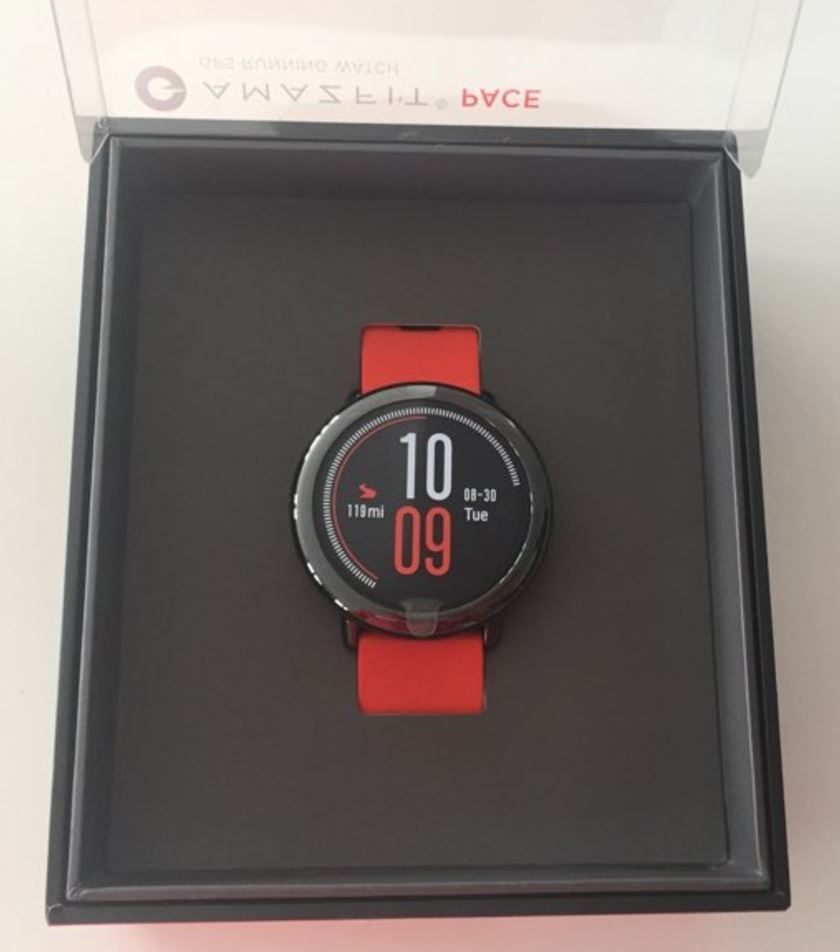 As stated earlier, yes there are a lot of wearables out there that claim to do everything from tracking your heart rate all the way to making you a cup of coffee (just joking, but you know what I am getting at).  However, there is one issue that many of today's wearables have – especially watches – and that is a poor battery life, and that is where the Amazfit Pace smartwatch truly excels. The Amazfit Pace comes with a  built in 280 mAh lithium ion rechargeable power plant which can run the smartwatch for up to about five consecutive days between charges which is quite impressive.  Speaking of charging, the smartwatch comes with a charging dock that easily clips to the backside of the watch while the attached USB cable can be inserted into any port on your PC or laptop to charge the smartwatch.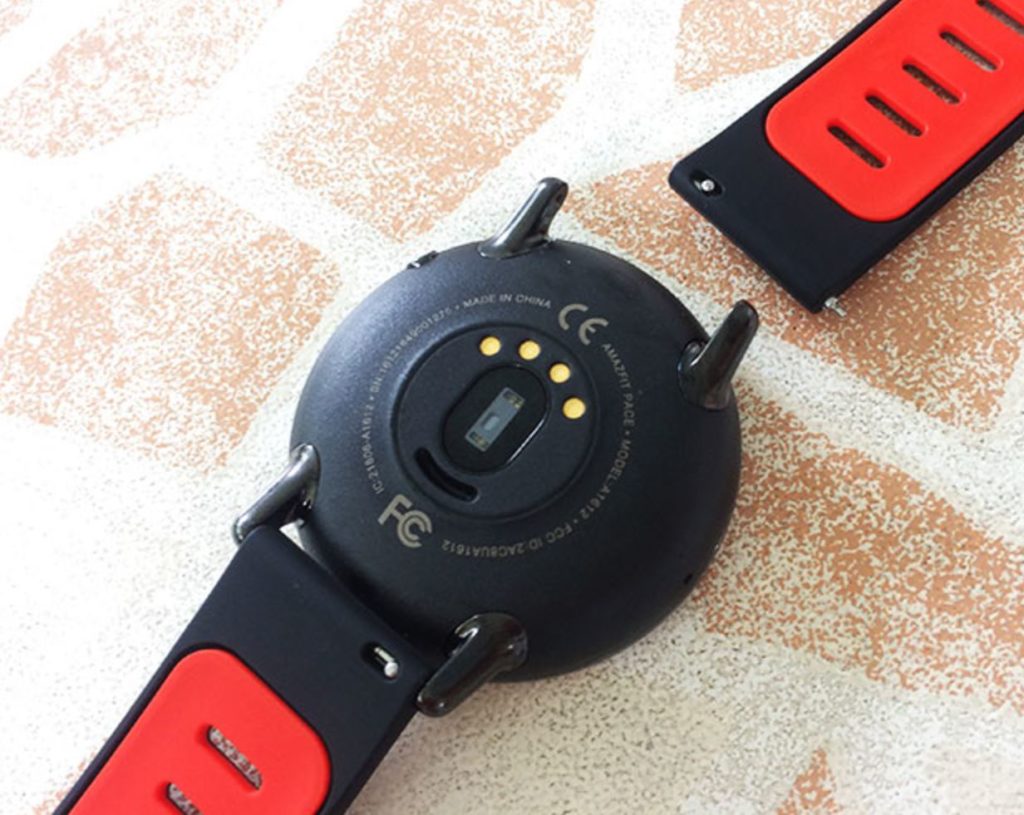 The Amazfit Pace also comes with 4GB of onboard storage and 512 MB RAM, designed to hold all of your favorite MP3 music. There is also a music player application that comes pre-installed that can be used right out of the box to play your music playlists that are stored right on your smartwatch.  You would need to purchase a set of Bluetooth earbuds or headphones (sold separately) in order for you to be able to take advantage of listening to your music while running or exercising.
The Amazfit Pace is also IP69 certified which means that you can wear this thing while running through a dust storm or in the rain.  I personally own one of these watches and I have even placed it under a stream of running water and it still works perfectly today.
The watch comes with a decent processor as well.  A dual-core 1.2GHz processor is more than sufficient to run this little device which comes packed with a ton of applications that can be used on the fly.  A list of some of the available applications are the following:
Weather widget – the weather application gives you the day's highs and lows when it comes to temperature, as well as a list of the next 7 days forecast.  The Amazfit Pace would need to be paired with your smartphone to access the weather service or it can connect directly to your home WiFi network directly.
Heart rate monitor – Yes, like all of the other smartwatches on the market today, the Amazfit Pace also measures your heart rate.  However, there are additional capabilities including being able to track, monitor and record your heart rate over a continuous 24 hour period.  There is also a sleep mode that monitors your heart vitals while you are in dreamland.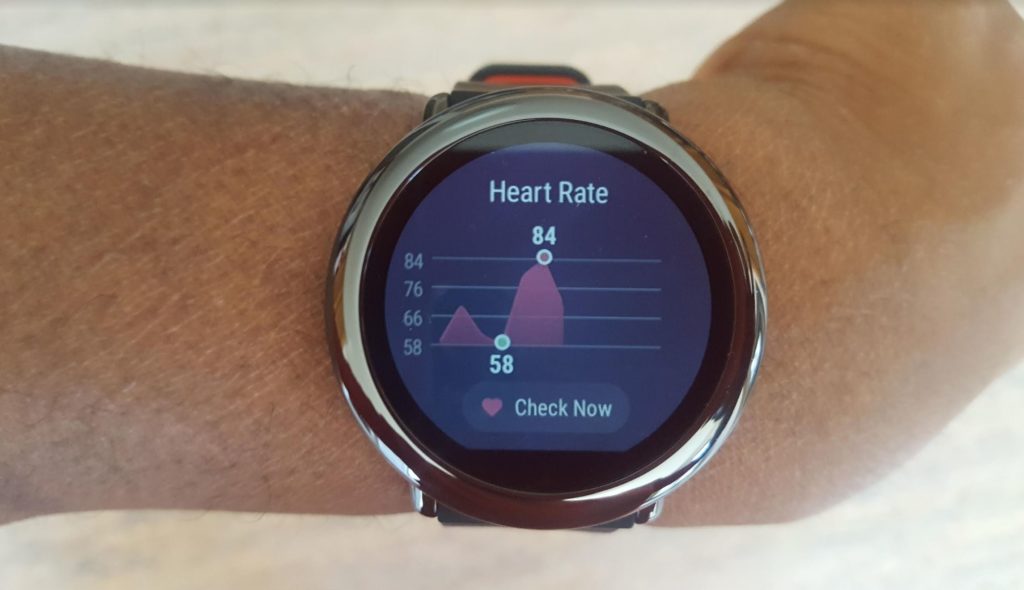 Sports Mode – In this mode there are a group of applications tailored to the athlete inside of us.  There are various modes like outdoor running mode, indoor running mode (e.g. treadmill running) for example that can monitor your heart rate while you run and keep a record of it minute by minute after which it plots a little graph for you that you can see on the watch screen.  The outdoor running mode goes a step farther by plotting the actual route that you have run – ensure that the GPS is activated – and it shows your route that you ran on the watch face itself which is pretty cool
The Amazfit Pace has a really cool screen.  It has a display of 300 x 300 pixels and has a diameter of 1.34 inches.  What I really like about this screen is the fact that it is very power efficient, which may explain the long battery life between charges.  The screen can be used in two modes: always on and on when the button on the side of the watch is pressed.  Either way, the battery usage is very efficient.  One thing to note however is that the screen is also very clear and readable in outdoor direct sunlight.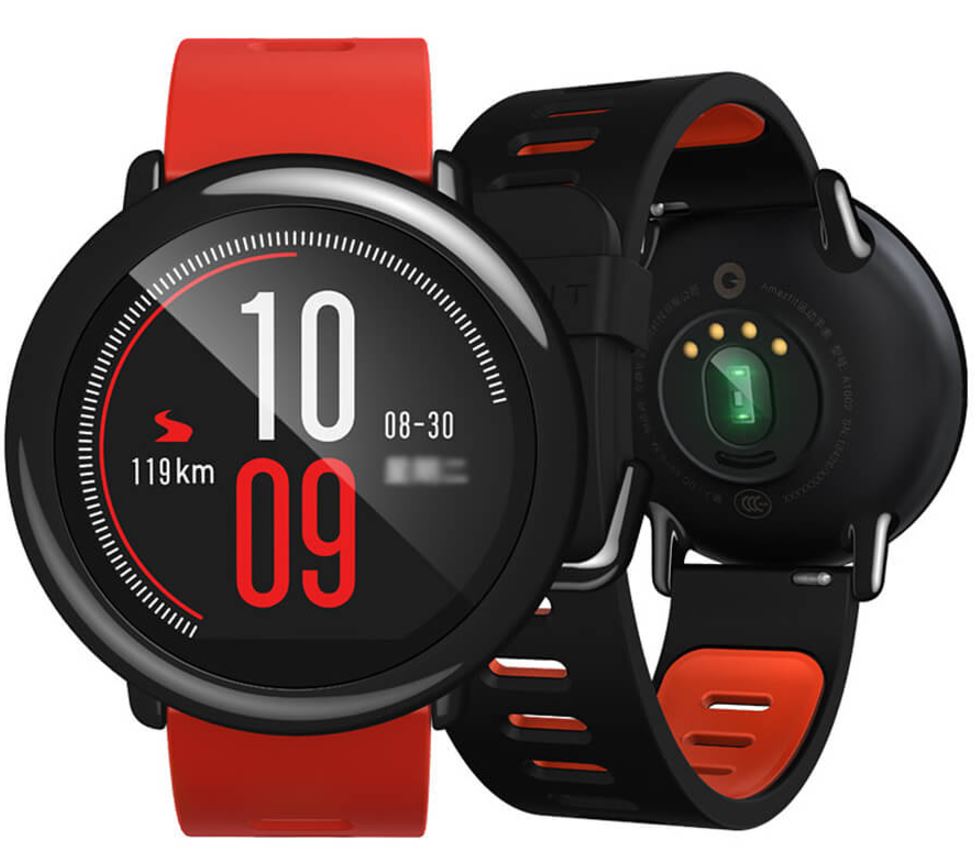 As you can see up to this point, you can see why the Amazfit Pace is ideal for the physical fitness enthusiast:
Excellent battery life.
Daylight and nigh time screen.
Multiple sport modes.
Built in MP3 player.
Waterproof and dust proof.
There are also a ton of other widgets that come with the Amazfit Pace as well.  There is an application for the smartwatch that can be downloaded from all of the popular mobile platform online stores like Google Play and the Apple App Store.  In that application you can select and change your custom watch face as well as select that applications that you want on your Amazfit Pace.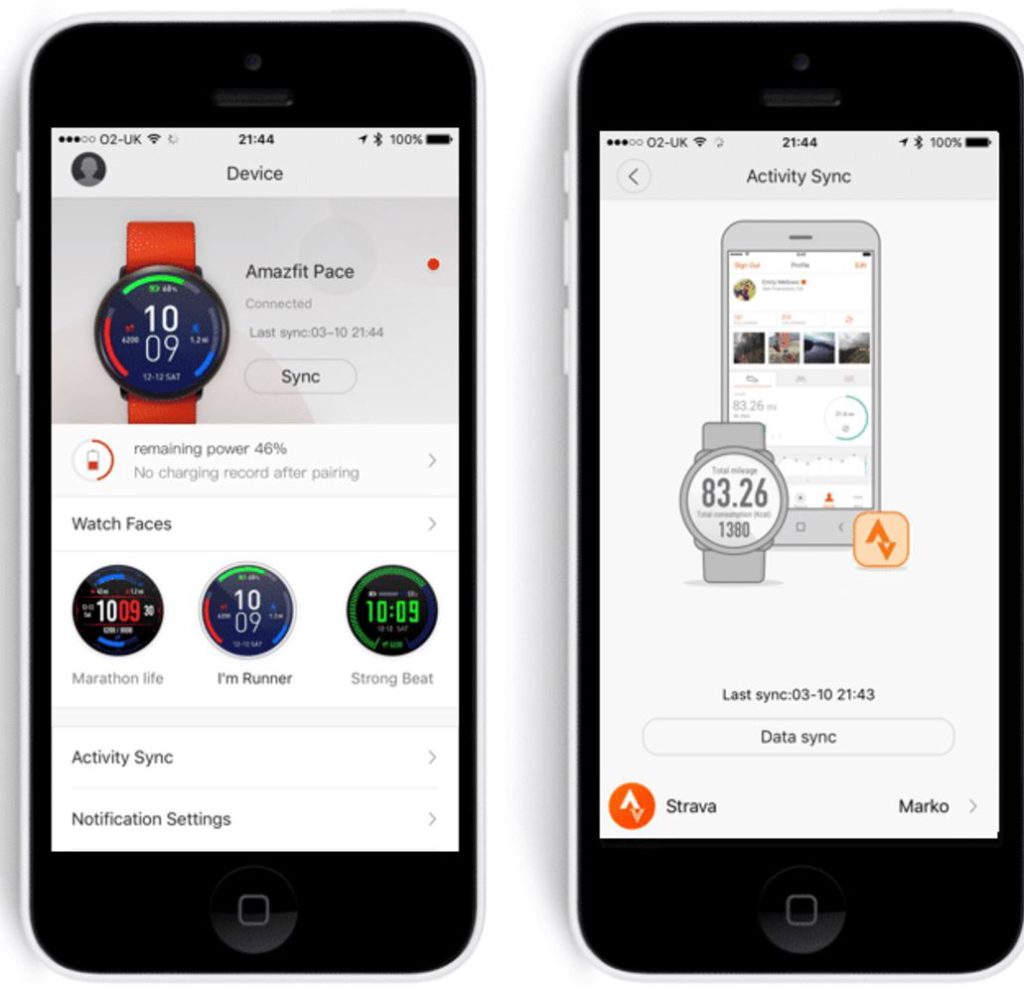 In addition to the heart rate monitor that is also a GPS sensor as well.  The Amazfit Pace also comes with a rubberised watch strap and there are also various other colour watch straps that you can order online.  Some of the colours that are available are red, green and blue, pink, leather as well as combinations of black and red, black and green and so on.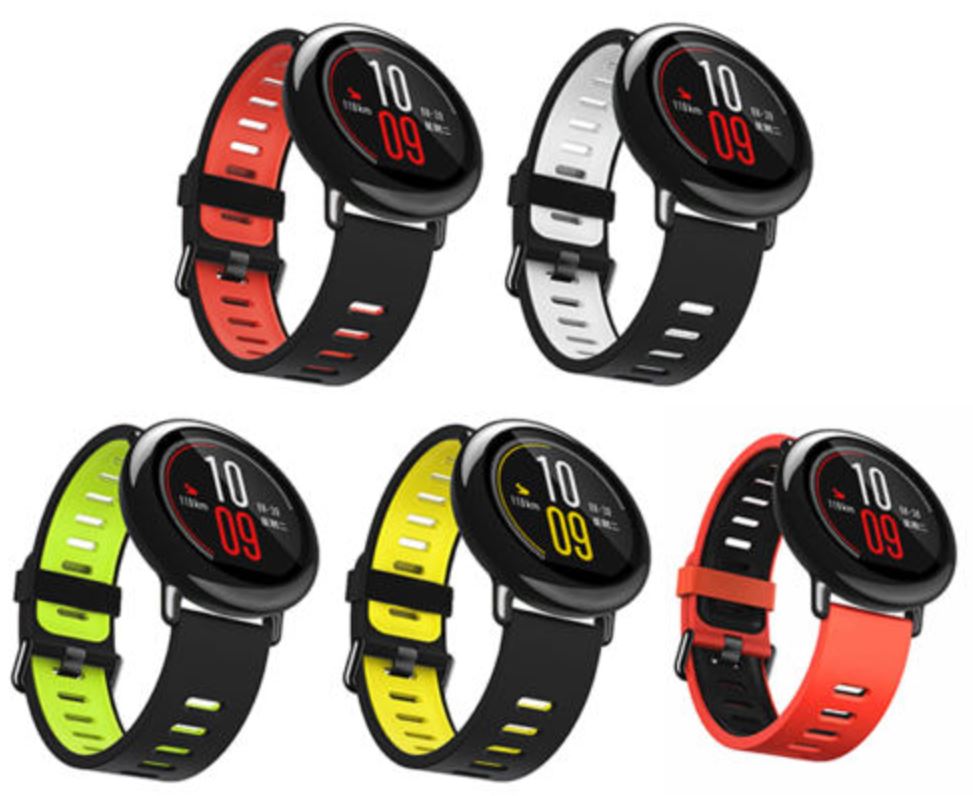 All in this is a great watch, speaking of which, saving the best for last, the Amazfit Pace is realtively cheap when compared to come of its rivals.  That being said, if you are interested in getting one of these cool gadgets for yourself then check them out at GearBest here.
You can also checkout my YouTube video review below.  Enjoy!