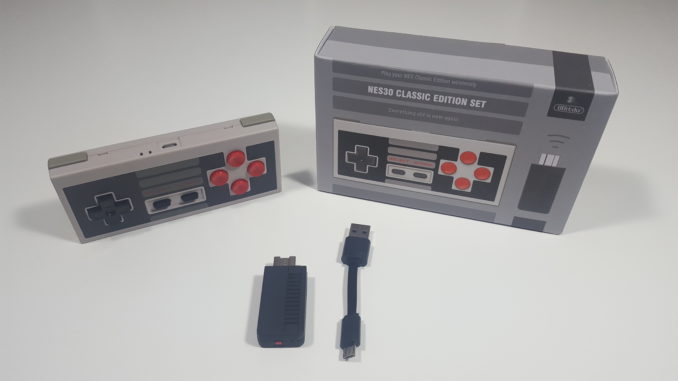 The 8Bitdo NES30 controller is the perfect accessory for you if you were one of the lucky ones able to get your hands on one of those NES Classic collectable game systems that came out last Christmas.  One of the issues that many have with the NES Classic is the fact that the wire that connects the controllers to the game console are quite short.  As a result, trying to relive the good old gaming days of the late eighties and nineties may be a bit of an anticlimax.  However, thanks to the folks at 8Bitdo, the NES30 controller will definitely fix that problem.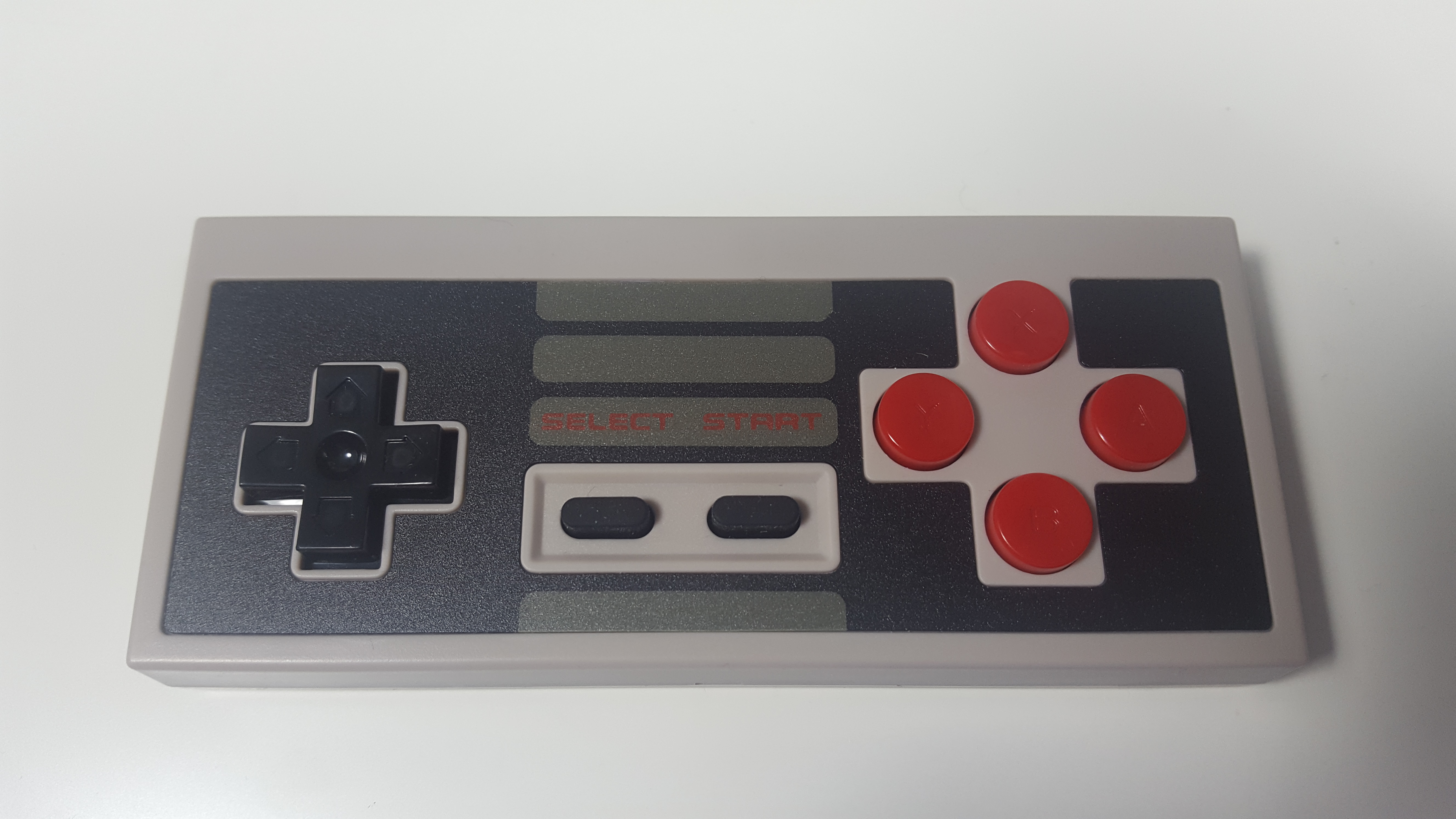 At first glance you would think that it was the real thing and by real thing I mean a classic NES controller with no wires sticking out of the top of it.  However, when you take a closer look at this controller you will notice that it also comes with a pair of shoulder buttons, which means that the 8Bitdo NES30 controller has the capability to work on other platforms in addition to the NES Classic.  In fact, this controller can also work on iOS, Android and Windows platforms.  This should be no surprise seeing that it is a Bluetooth game pad after all.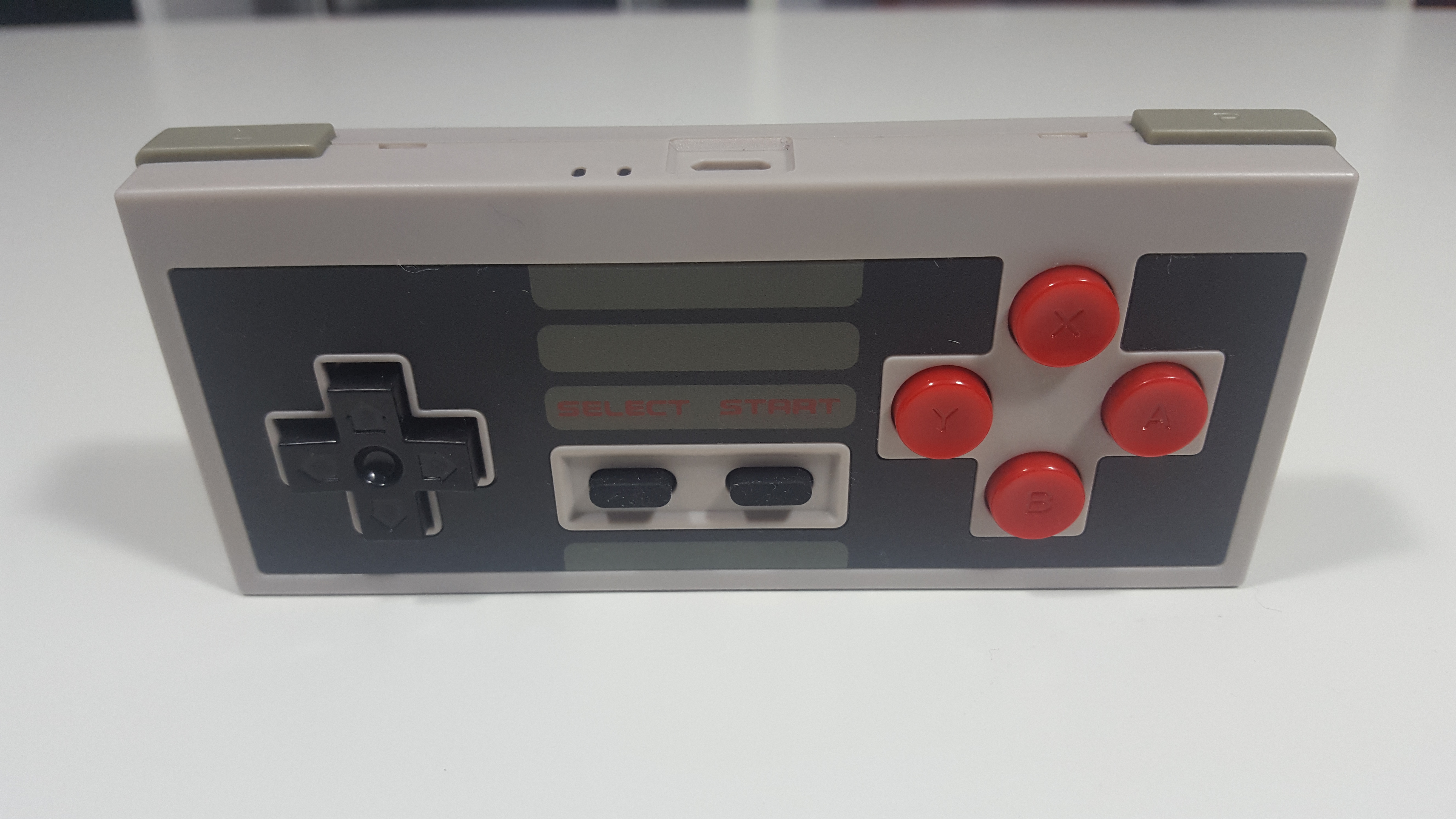 The 8Bitdo NES30 Wireless Controller also comes with a cute little dongle that connects to one of the front ports of the NES Classic.  Simply connect the dongle to the from port and your controller can play any of the 30 preinstalled licensed NES games right away.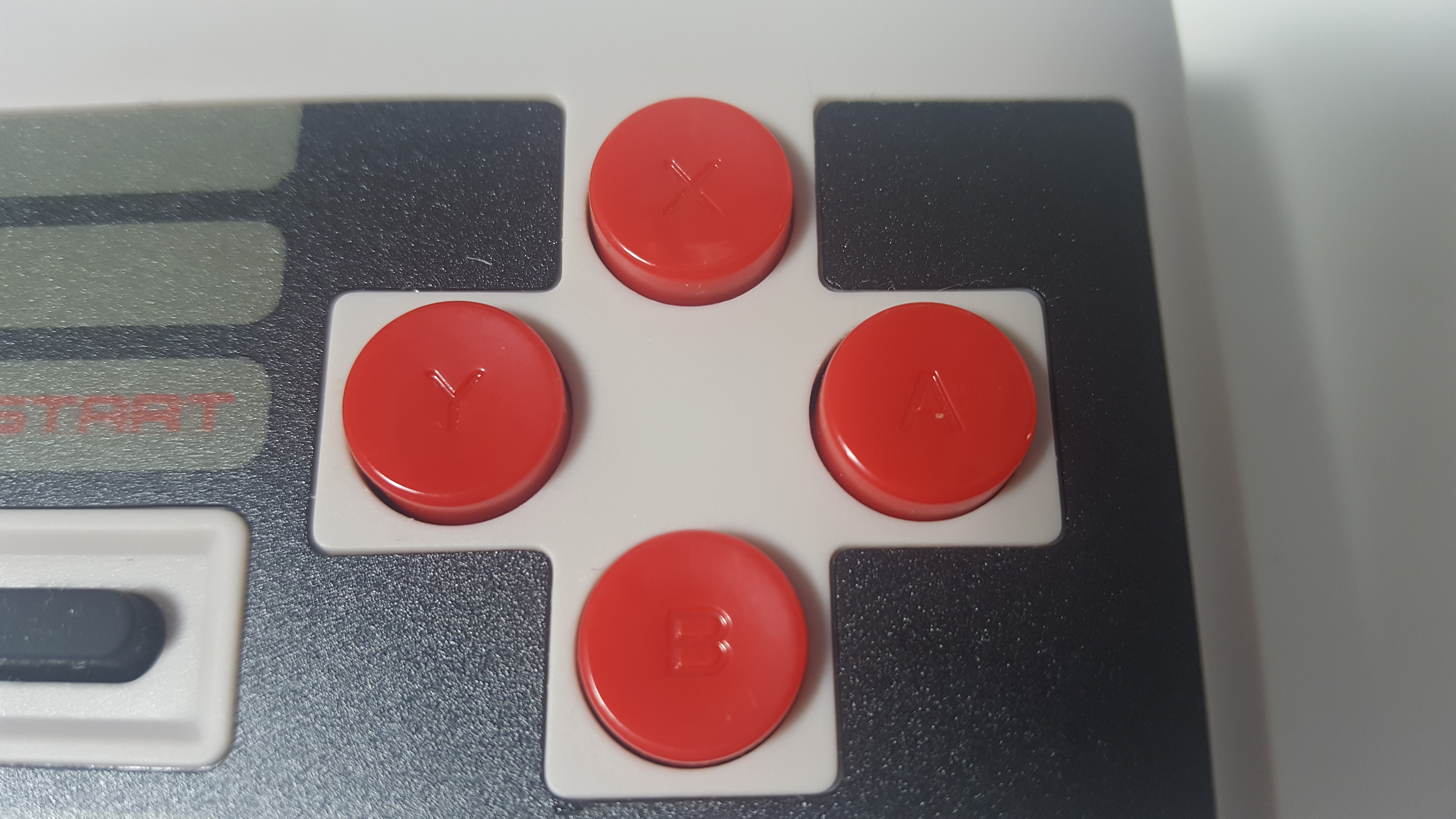 That little dongle also has a little surprise up its sleeve.  If you look at it closely you will notice that there is a mini USB port on the side of it and there is also a little 3 inch adapter cable that comes with the dongle inside of the box as well.  So what are they for? you may ask.  Well, the little adapter and dongle combo make it possible for you to use other controllers like Playstation 3 and Playstation 4 controllers as well as even Wii U controllers on your PC.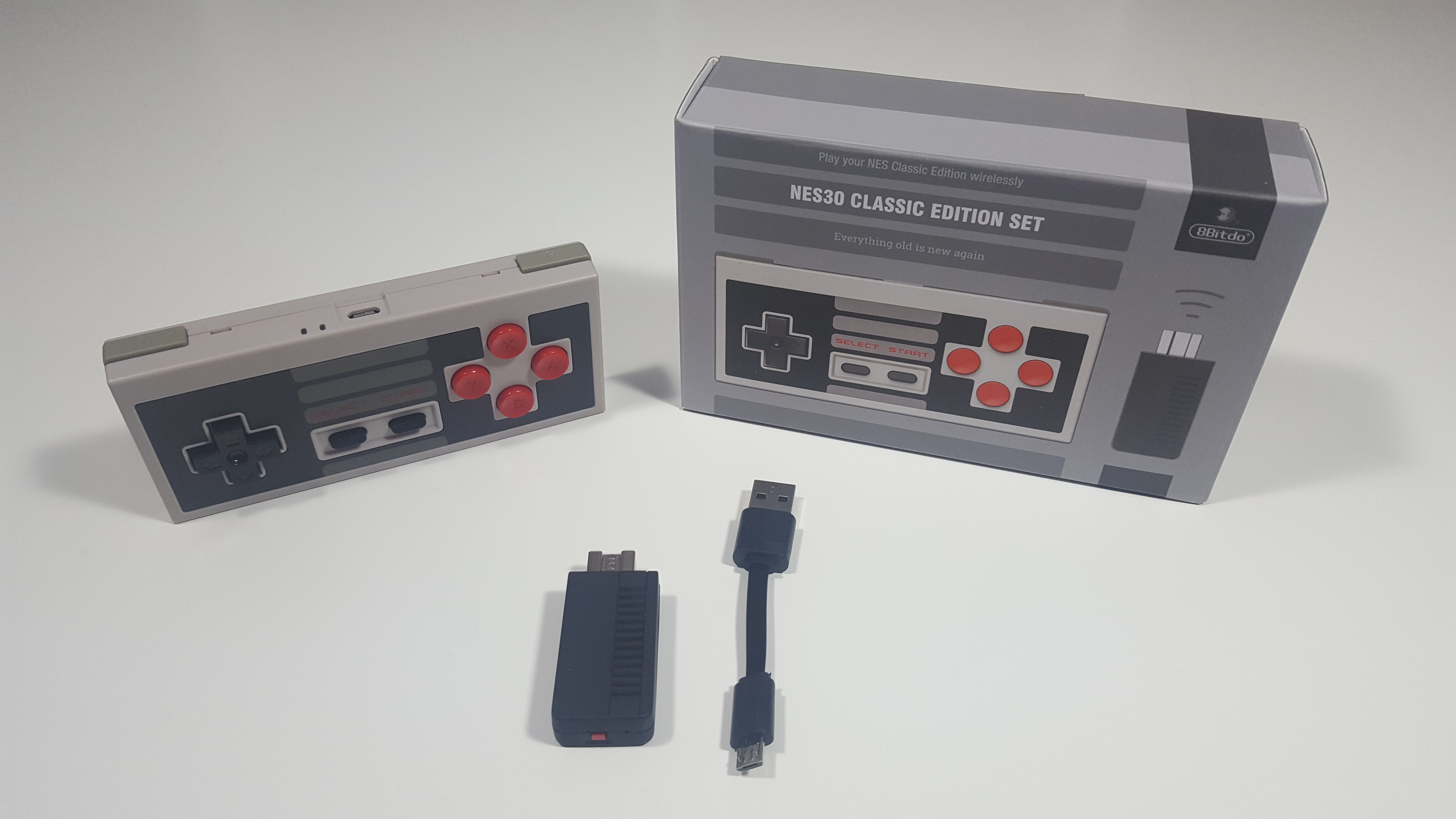 I must say that the 8Bitdo NES30 feels just like how it looks.  In other words, being a hard core gamer from over 25 years who logged countless hours playing Legend of Zelda and Contra on the NES – and I cannot forget to mention Mike Tyson's Punch Out that brings back fond memories – the 8Nitdo controller's buttons actually have about nearly the same feel when they are pressed.  This observation can also be extended to the D-pad as well.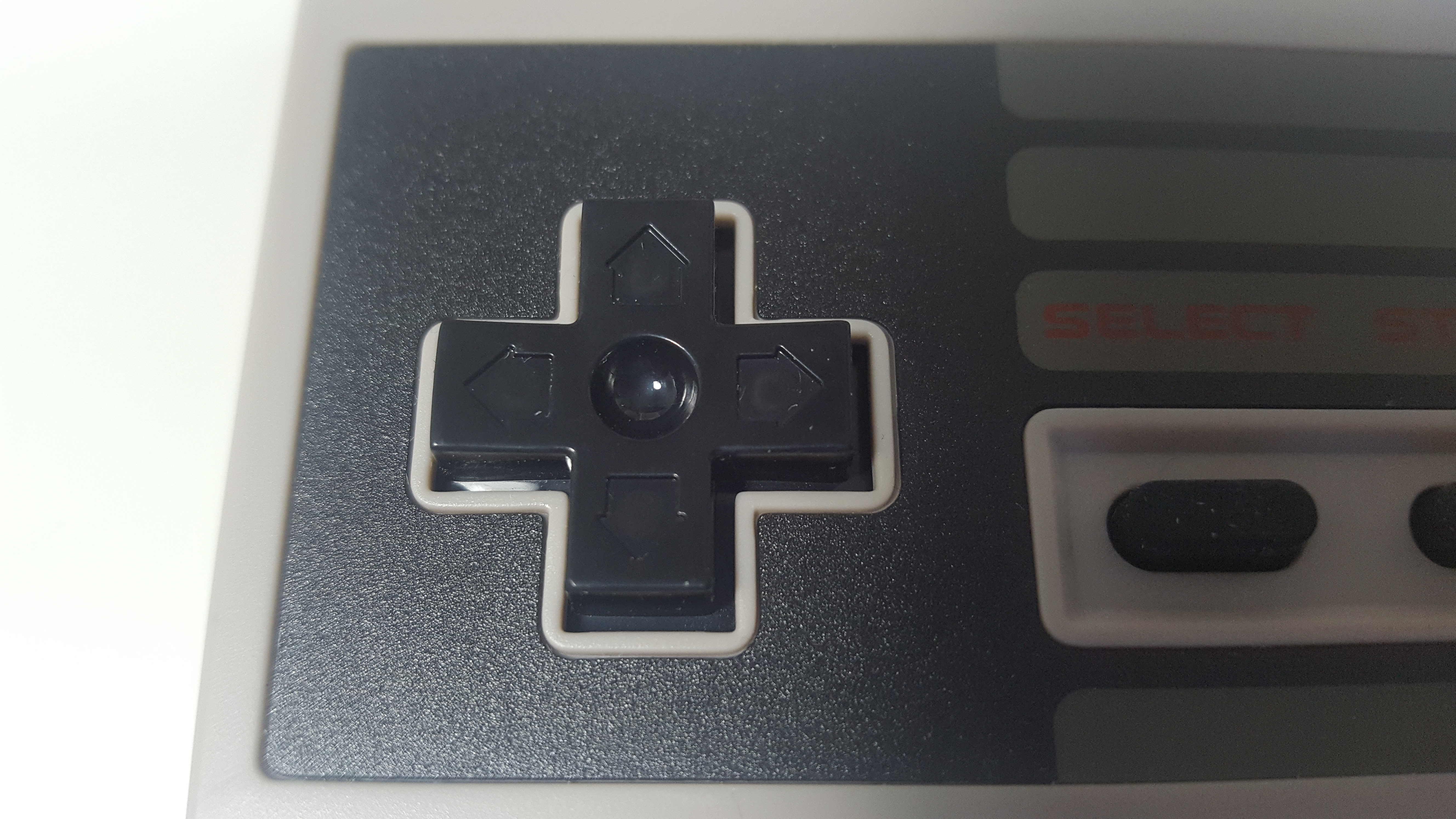 The gamepad comes with a built in lithium ion rechargeable battery which can be charged via the mini USB port.
In summary, the 8Bitdo NES30 controller makes the perfect gift for current owners of the Nintendo Classic system as well as any gamer who has a soft spot for 8 bit gaming.  Also, remember that this is a Bluetooth gamepad that can also be used to play Windows, iOS (Apple gaming) as well as Android games.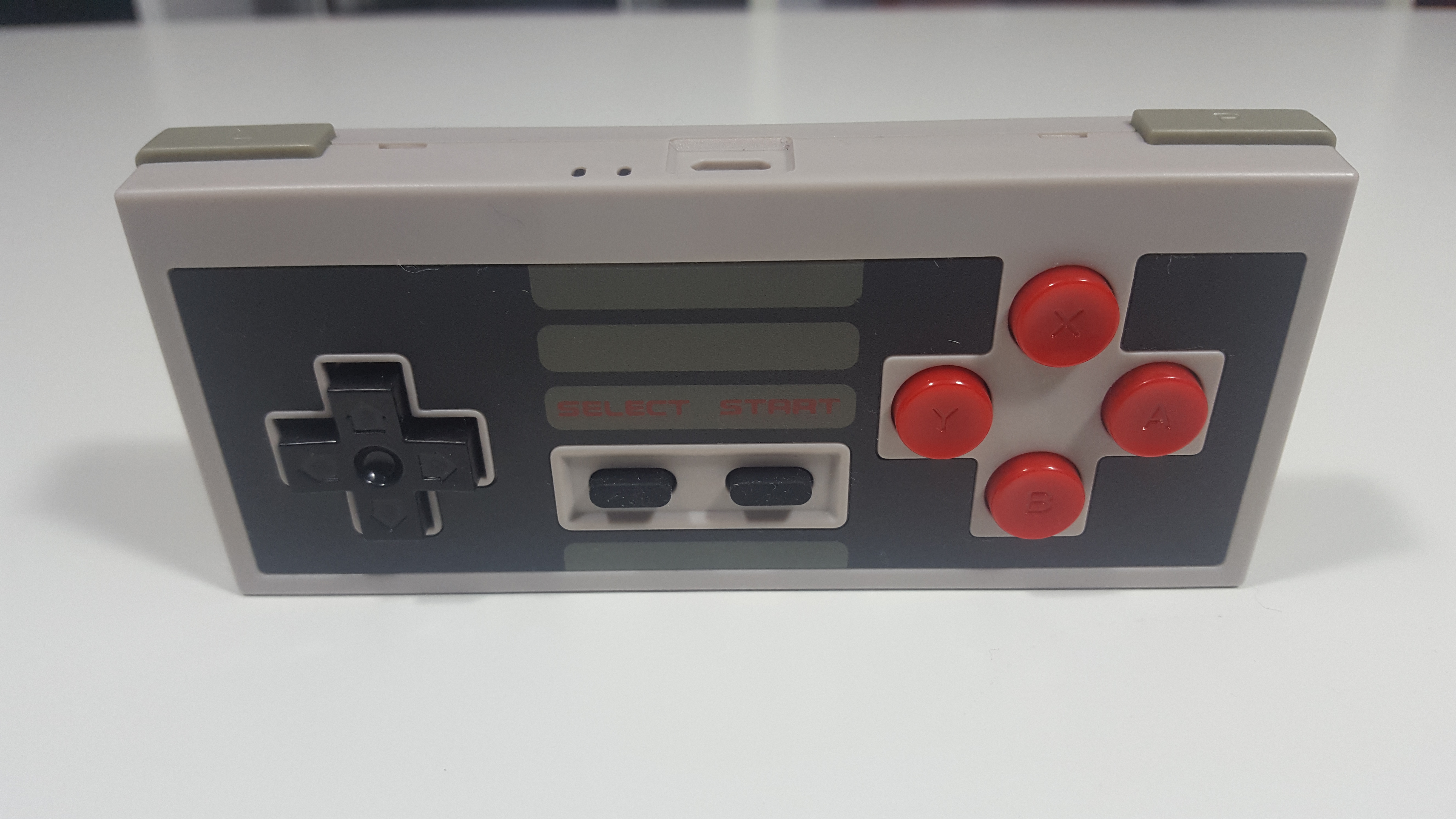 Want to get your hands on one of these controllers now, well you can check them out at Amazon here.  Also checkout my YouTube video as I do an honest review of this cool gaming accessory.